Two weeks to go before the Durham performance!
February 13th at 3:36pm
by Adinda van 't Klooster
With two laptops running over hours progress is inevitable, at least in our case, thankfully…. The classifier Nick wrote about last week is now running at a 83% success rate on data it has never seen before which is a good result and most of the sounds are now also complete. I hope to upload some to the sound affects page next week.
At the moment I am working on the animations; see the screen grab below. You can probably guess which emotion this is meant to express?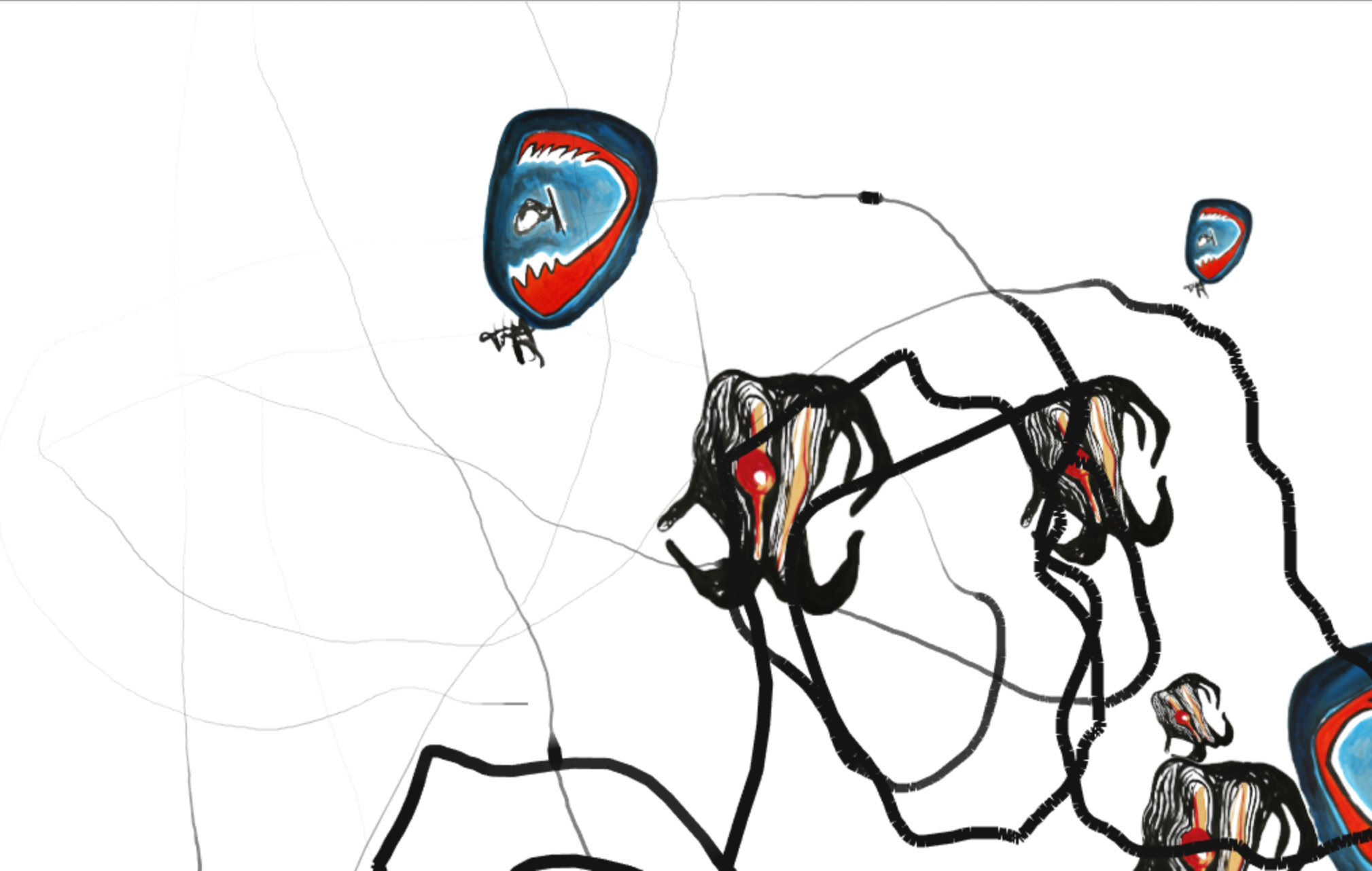 Image © Adinda van 't Klooster, 2015
With 38 people having completed the picture survey it serves as guideline in terms of which graphics are most successful in expressing the 8 emotions we work with for the BioCombat system (happy, sad, tender, excited, calm, angry, scared and annoyed). The most obvious thing that the survey shows is that tender is a particularly difficult emotion to express in an abstract graphic. The highest average rating I got for any of my four graphics that were designed as tender was 26.05 %. This is not very high given that people could give it 100%. The highest scoring was in the category calm where one graphic scored 59%. This was followed by a close second in the sadness category where another graphic gained 57 % and a third place in the happy category of 56 %. I won't show you the particular graphics yet as the survey is still open and will remain so for another ten days. Yes, this is your last chance to affect the performance without even leaving your chair! Go on, just click on the participate button to the right and enjoy from there.
This week myself, Nick Collins and John Snijders also looked at the student submissions. A call had gone out for the music students at Durham University to compose a piece of piano music expressing one or some of the 8 emotions described above. The best piece was Three Expressions by Matthew Warren, an interesting and subtle composition that will be included in the Affect Formations concerts. Congratulations Matthew!
And last but not least Affect Formations got a little mention in this months NARC magazine. It's a free magazine distributed widely throughout the North East http://narcmagazine.com/outlets/. I keep getting the sci-fi tag entirely involuntarily but as this does keep happening to me perhaps there is some truth in it? Perhaps this how people like to describe the slightly more eerie side of my work. For the full article check the Affect Formations Facebook page https://www.facebook.com/affectformations
More work to do now, onwards!